"Since 2017, MyDrHank has been Making America Hard Again
Dr. Hank owns a Fully-Licensed Pharmacy in Nashville, TN!
We work with Fully-Licensed pharmacies like Dr. Hank's to deliver prescription medication to your door in all 50 States. Our partners are licensed US Pharmacies so our medications are legit, not some cheap knock off from another country.
Erectile dysfunction affects over half of all men. But it doesn't have to make you feel like half of a man.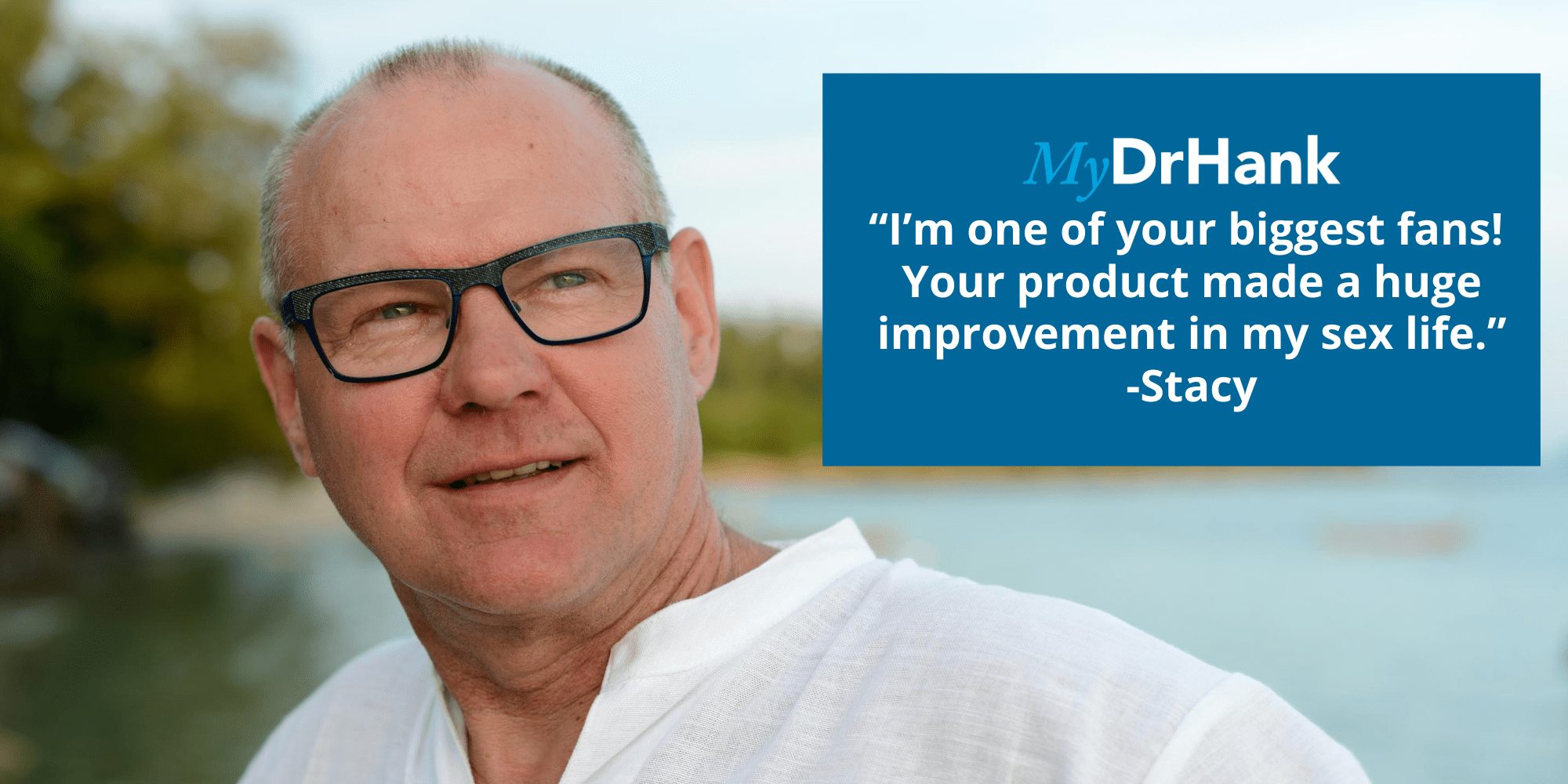 Join the movement to Make America Hard Again.
Over 50,000 Men Helped
Since 2017, Dr. Hank has helped over 50,000 senior men get access to cost-effective ED medicine and overcome the psychological and emotional barriers to getting treatment.
Is This Legit?
Yes! Dr. Hank works with pharmacies that are fully licensed to ship Sildenafil and Tadalafil to your door in all 50 States. We contact your doctor to transfer your prescription, or help you find an online doctor to secure your prescription.
Do Generics Work?
Yes! Sildenafil is the active ingredient in Viagra® and Tadalafil is the active ingredient in Cialis®. If you don't like the results you can cancel your subscription at any time.
How Do I Pay?
Dr. Hank is a monthly drug delivery subscription that you can cancel at any time. You can give your payment information securely over the phone or via our online checkout process.
Do I need a prescription?
You do need a prescription to take Generic Viagra® and Generic Cialis®. If you don't have a doctor, in most states we can refer you to one that will approve you without even needing to leave your home. If you do not already have a prescription, Dr. Hank will work with YOUR physician to see if it is right for you. If you have an existing prescription, we can have your doctor transfer your prescription to MyDrHank for access to our fast, convenient, and discreet refill process.
What if I already take Viagra® or Cialis®?
That's okay! If you take one of these MyDrHank can contact your doctor to see if the generic version is right for you instead. This will save you money and give you access to MyDrHank's fast, convenient, and discreet refill process.
Together, we can Make America Hard Again.
Get started by selecting your drug below: