Dr. Hank is an online pharmacy that helps seniors overcome Low Testosterone (hypogonadism) and Erectile Dysfunction affordably, conveniently, and discreetly.
What Is Testosterone Cream?
Testosterone cream is a prescription drug that is used to treat hypogonadism, a condition that prevents your body from producing enough testosterone. The drug is applied to the skin daily, usually around the wrists, abdomen, or inner thigh. Increasing your testosterone can have positive effects on the body including less fat, more muscle, stronger bones, better verbal memory, better libido, improved mood, and more!
You may have heard of the commercially available products on the market such as Androgel, Testim, and Androderm.  These products are expensive and are a one size fits all approach. When you need to increase your dose, you have to apply more of the cream which can be a ton of volume in some cases (4-5ml).  Dr. Hank compounds it, making a more concentrated dose in the same volume (1ml).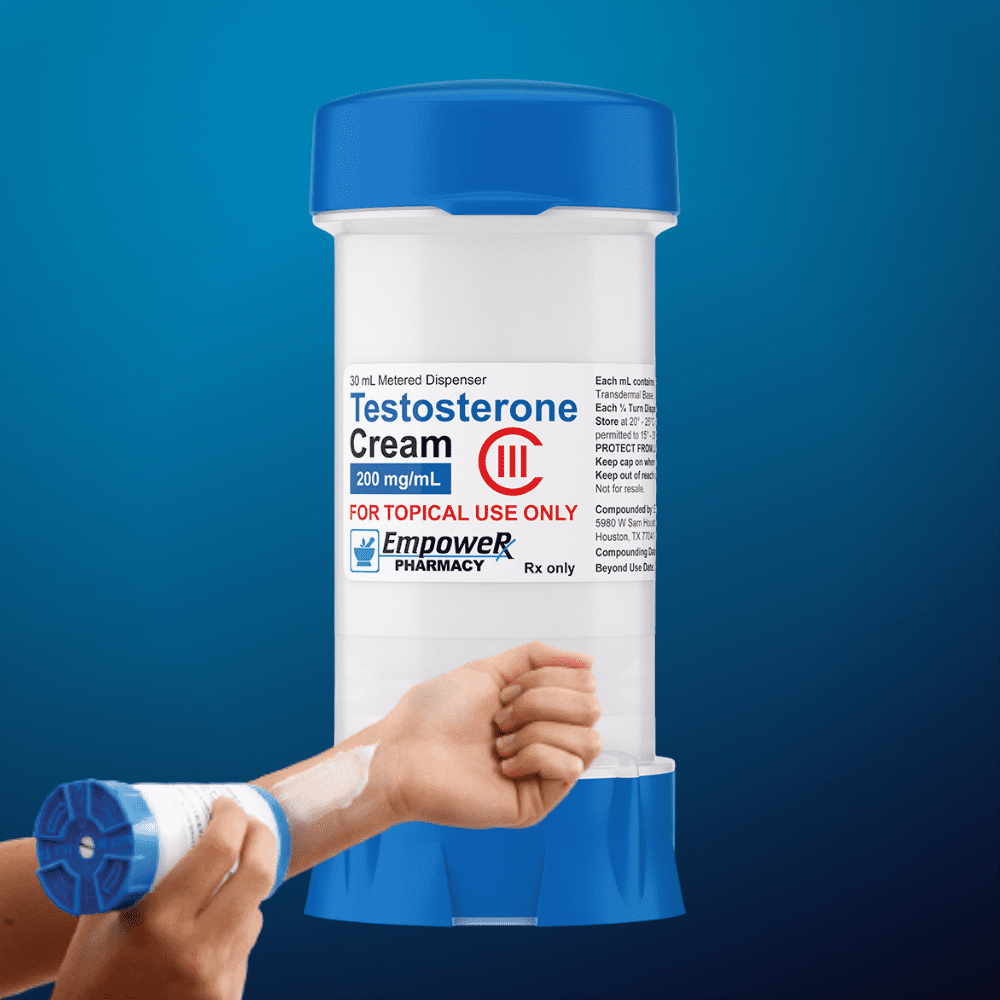 We work with Fully Licensed pharmacies to deliver prescription medication to your door in all 50 States.  Our partners are licensed US Pharmacies so our medications are legit, not some cheap knock off from another country.
Over 50,000 Men Helped
Since 2017, Dr. Hank has helped over 50,000 seniors get access to medicine like testosterone cream to save money and help them overcome the psychological and emotional barriers to getting treatment.
Is This Legit?
Yes! Dr. Hank works with pharmacies that are fully licensed to ship testosterone cream to your door in all 50 States. We contact your doctor to transfer your prescription, or help you find an online doctor to secure your prescription.
How Do I Pay?
Dr. Hank is a monthly drug delivery subscription that you can cancel at any time. You can give your payment information securely over the phone or via our online checkout process.
Do I need a prescription?
You do need a prescription to take testosterone cream. If you don't have a doctor, in most states we can refer you to one that will approve you without even needing to leave your home. If you do not already have a prescription, Dr. Hank will work with YOUR physician to see if it is right for you. If you have an existing prescription, we can have your doctor transfer your prescription to MyDrHank for access to our fast, convenient, and discreet refill process.
What if I already take Testosterone Cream
That's okay! MyDrHank can contact your doctor to see if our less costly version is right for you instead. This will save you money and give you access to MyDrHank's fast, convenient, and discreet refill process.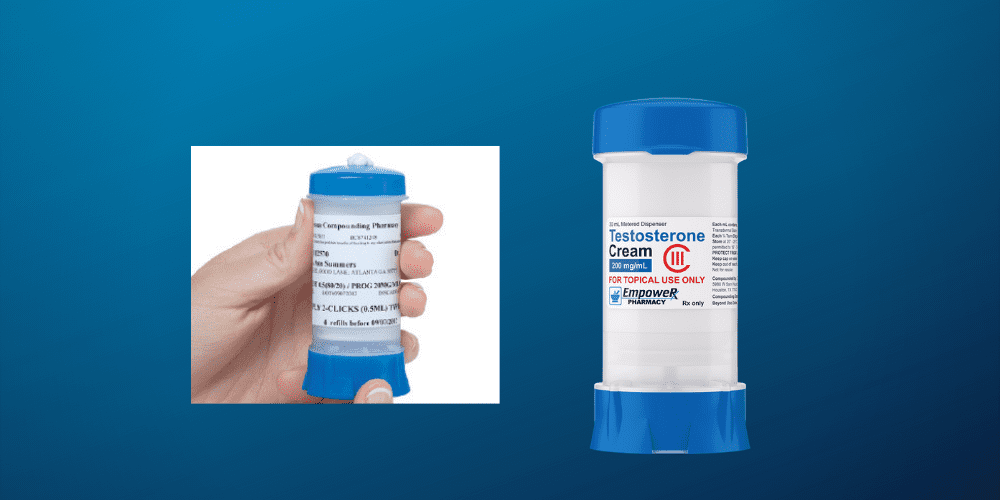 To order testosterone cream, fill in your contact information below. A representative will be in touch.